Many Thanks to our Major Sponsors!



We are grateful for their season of support as well as special support
through the Federal Cares Act, ARP & other special funds during this COVID time!
National Endowment for the Arts - Artworks
The Institute of Puerto Rican Culture
The Texas Commission on the Arts
Bloomberg Philanthropies
The National Association of Latino Arts & Cultures

Humanities Texas
the state affiliate of the National Endowment for the Humanities

Mid-America Arts Alliance
with additional support from the National Endowment for the Arts,
and the state arts agencies of Arkansas, Kansas, Missouri, Nebraska, Oklahoma, and Texas.

The City of Austin
Cultural Arts Division of the City of Austin Economic Development Department.
~~~~~~~~~~
Become a proud sponsor -- see below!
~~~~~~~~~~

PRFDance performing Bailes de las Montanas with Guateque (2003)
~~~~~~~~~~
BECOME A PROUD SPONSOR!!

We hold the banner high for Puerto Rico everyday!
Thank you in advance for your donation of any size!!
Business Sponsorship - Opportunities & Benefits
PRFDance Familia - Private Donors!!
Ad Sales - Printed Programs & Shout Outs!!
BECOME AN EVENT VENDOR!!

PRFDance performing Plena with Pleneros de la 21 (2002)
~~~~~~~~~~
Thank you 2021/22 Business Sponsors!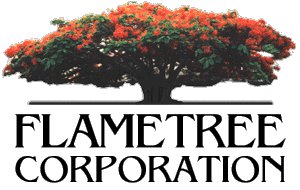 Coach & Consultant - Nonprofit Leadership & Development

OutServ.net
Official Web host & IT Solutions
Albizu Law Firm
PRFDance Legal Advisory
Lockheed Martin (Dallas)
Shalom Austin JCC
Indigenous Cultures Institute
Mexican American Cultural Center
Sons of Boriken MC
Thundercloud Subs
And many private donors!
We are a non-profit 501(C)(3) which means your contributions are tax-deductible!!




We hold the banner high for Puerto Rico everyday!
Thank you in advance for your donation of any size!!


For more information:
Dr. Ana María Tekina-eirú Maynard
Puerto Rican Cultural Center
Cultural Center Address: 701 Tillery Street #13, Austin TX 78702-3738 (Map & Directions)
Mailing Address: 15228 Quiet Pond Court, Austin TX 78728-4555
Phone: +1.512.251.8122 Email: dance@prfdance.org Web: www.prfdance.org Facebook: www.facebook.com/prfdance
Copyright ©1997-2022 Puerto Rican Folkloric Dance, Inc. All rights reserved. Terms of use.